Plus Fitness Margaret River, WA
49 Townview Terrace, The Village Shopping Centre, 6285 Margaret River
Opening Hours: 24/7 for members
Staffed Hours: Mon – Sat: 10:00 – 13:00 and Mon – Thu: 15:30 – 19:30
Cost: $15.95 per go or $50 per week (unlimited) casual rate.
Better rates apply for longer term memberships.
Location
Plus Fitness Margaret River has an excellent location, right in the centre of town within the mall. It's unmissable with signage all down its main wall. Note, you will need to walk to the doors on the right hand side of the building to enter. Push the buzzer during staffed hours and hopefully a friendly staff member will greet you, as they did me.
Facilities
This medium-sized open plan gym is full of modern top-notch equipment, typical of this chain of gyms. It's divided into cardio, resistance equipment and functional training areas, all of which overlook the central free-weights area, which is down a few steps.
You'll find a small studio ("Group Training Area") towards the back of the building, along with a couple of very nice showers and toilets.
Book Top-Selling Tours with Get Your Guide – Beat The Queues! 
Weights
The spacious weights area at Plus Fitness Margaret River is well laid out and very simple to find what you want. As well as being logically ordered, weights are tidy and the area is well looked after.
You'll find dumbbells up to 50kg and fixed weight barbells up to 55kg. There are also several adjustable barbells.
For your legs, you'll find a Smith machine and squat rack as standard, and for your upper body you'll find a large cable crossover station with pull up bars.
There are also two bench press stations.
Resistance Equipment
I found roughly eight pin-operated resistance machines here at Plus Fitness Margaret River. What struck me was that they all had dual functionality, making excellent use of the space available. For example I found the following equipment:
Leg extension / curl
Lat pull down / chest press
Leg press / calf extension
Rear pec / delt fly
Back extension / abs crunch
Biceps / tricep
Seated shoulder press / chest press
In each case, one machine performed both functions.
Additionally you'll see loadable resistance equipment such as a lat pulldown, shoulder press, chest press, leg curl, preacher curl and inclined leg press.
Functional Training
The functional training area here is well equipped with a good range of gym toys, all of which were in excellent condition. If I'm being picky I'd say they are a little short on floor space. Yes, there is some and they have good quality mats too – there's just not a huge amount of space in which to use them. However the group training area (see below) may well be an option for this.
Functional equipment includes medicine balls from 2 – 20kg, kettlebells up to 16kg and a 10kg powerbag.
You'll also find a couple of BOSUs and Swiss balls, a foam roller and various plyoboxes. There is also a full rig for overhead bars and it comes with resistance tubes and loops.
You'll also find an inclined abs bench, punchbag and skipping ropes.
Cardio
You'll find a reasonable range of cardio equipment here. Typical of its usual high standards, Plus Fitness delivers on modern top quality equipment. I found five treadmills, four upright bikes, two crosstrainers and a stepper in the main cardio area. Delve deeper though and you'll find a rowing machine lurking in the functional training area.
Group Training Area
This small studio looked brand new and contains two Spin bikes, a stepboard and some adjustable barbells with light disc-weights.
Summary
Plus Fitness Margaret River is a medium-sized attractive modern gym with an excellent range of weights. It makes good use of its space by offering dual functionality resistance machines and I really liked the layout here, not to the mention the lovely modern facilities. I personally would have liked to see a bit more allocated floor space but there's really little else to criticise here! I'd happily return and the location is incredibly convenient in the centre – right by Woolworths!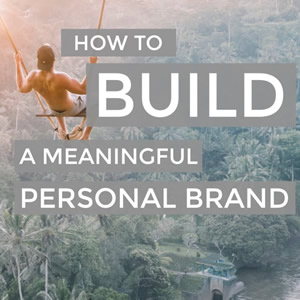 Enjoyed this?
Check out my Five Top Tips For Keeping Fit Around the World and
How to Look Ripped on Your Travel Adventure – For Free!
Need Travel Insurance?
Check out my feature on Travel Insurance for Adventurers!
Plus Fitness Margaret River, WA