Gyms In Playa Del Carmen
Hey and welcome to my page on gyms in Playa del Carmen! I hope you're enjoying the beautiful beaches and delicious food here in this Mexican paradise. Let's take a closer look at the local gyms and see how we can keep the pounds (and kilograms) from piling on whilst we're here.
I found that gyms in Playa Del Carmen central to the tourist area were very expensive. Please see further details of these below. I went to a very reasonably priced gym, just a short walk away from the centre. For full details of it, please click on the link below. The others I visited only briefly, partly due to the cost and partly as I was I was only in Playa del Carmen for a couple of days.
Muscle Beach Gimnasio is located 15 minutes' walk north of town. It's a large facility spread over three floors and have a good range of cardio, weights and floor space to do your own thing. The facility is attractive and spacious throughout but sadly you won't find aircon here. Train early to beat the heat!
Treat Yourself to a Fun Day Out with Viator!

Evolve Gym 5th Avenue – 300 pesos a day
Calle 24 Nte, Gonzalo Guerrero, 77710 Playa del Carmen
Website
Extremely expensive but reportedly very good. Discounted rate of 200 pesos if you stay at Lobo de Mar Hostel (at the time of writing). Usually 300 pesos.
The Gym – 300 pesos a day
1 Avenida Nte 255, Centro, 77710 Playa del Carmen
Facebook Page
Also extremely expensive at 300 pesos. Looked like a top of the range upmarket gym, at a glance.
Body Masters Playa
Edificio Tan Ik, Zazil-ha, 77710 Playa del Carmen
Facebook Page
Stated on Google but closed when I got there despite being within its opening times. Unsure whether it was shut for a revamp or permanently.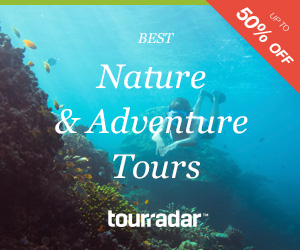 Want Some Tips on Keeping Fit Travelling?
Check out my Five Top Tips For Keeping Fit Around the World and
How to Look Ripped on Your Travel Adventure – For Free!
Need Travel Insurance?
Check out my feature on Travel Insurance for Adventurers!