Orangetheory Fitness Belltown Seattle
2310 5th Ave., Suite 3, Seattle, WA, 98121
Opening hours: Mon- Thu: 600-2115, Fri: 600-1845, Sat and Sun: 730-1330
Cost: $30 per session. The website offers a free class at some locations but states they are for local residents only.
Facilities at Orangetheory Seattle
The first thing to say is, Orangetheory Belltown is NOT a gym. It is a facility that offers fitness classes only. I'd seen these clubs all over the USA since I first landed in Miami and I'm informed they are worldwide. So, I figured it was time to see what they're all about and try out something new! Whilst a little unsure of what I was letting myself in for (but always up for a challenge!), I pitched up here for the class I'd booked. And I can say with confidence that this was certainly a workout to remember. It was probably also the most confusing workout of my life! Forget advanced step choreography, for me this far surpassed step in confusion levels.
The fitness room contained a number of treadmills, water-resistance rowing machines and floor-work stations. The latter of which comprised BOSUs, high step-boards, a small rack of dumbbells (mine had two each of 8, 10, 12, 15 and 25lbs though most people had 20lbs as well), an abs roller that you put your elbows on before rolling out prone, a TRX and small mats for kneeling on. You'll also see a rack of medicine balls in the room, although we didn't use them in my class. Each person is given a heart rate monitor upon arrival and there are screens around the room showing at what percentage of their maximum heart rate each person is working. The colour shows green, amber or red accordingly. During the class, each person is assigned their own station, so you are effectively allocated your own equipment for the duration.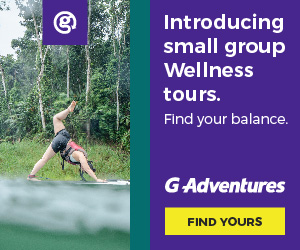 Classes – in (Orange)Theory…
Each class at Orangetheory Seattle is one hour long. The three class types are Power, Endurance and Strength and the friendly staff explained to me that there is a lot of variety within each class type, so you don't simply repeat the same class over and over. Participants are not aware of what class type they'll be attending prior to booking – it's a surprise for everyone each time you turn up. This is both a pro and a con – there is no escape from what you don't like! Myself and the other newbie were asked to arrive half an hour prior to the class so we could fill in forms, put on a heart rate monitor. Then we were off to the fitness room for a thorough briefing on what was to come.
My class happened to be a "Strength" workout – 50% cardio and 50% weights. I was assigned to Cardio for the first 30 minutes, which involved alternating between the treadmill and the rowing machine. Orangetheory Belltown did an excellent job of explaining everything in detail beforehand and putting a little table of suggested workout levels on the treadmill. However I still think confusion is unavoidable in the first class! Before the class, you decide whether you want to categorise yourself as a Power-Walker, Jogger, or Runner. Having not run on a treadmill for well over a decade, mainly as I never got past my fear of falling off one, I opted for Jogger.
Treadmill Controls
These are very simple to operate – you simply select the incline and the speed. At any given moment, the instructor will indicate whether you should be working in "Base", "Push" or "All-out" and there are handy little tables on each treadmill, indicating the advised speeds for Base mode in each of the Power-walker, Jogger and Runner categories. It also specifies how much faster you should be running in Push and All-out modes. Simple? In (Orange)theory yes; in practice not quite!

Treat Yourself to a Fun Day Out with Viator!


Cardio First…
The class at Orangetheory Fitness Seattle began simply enough with the instructor telling us to set our incline to 1 and start going at our base speed. The rest soon became a blur; the instructor is effectively talking to two groups of people at once and half the group have started on floorwork/weights. At some point we were told to increase our speeds to Push mode and continue, although I had no idea how long we would be in this mode for. Not did I have any idea what was coming next, making it a challenge to know how hard I should push myself.
It was tempting to copy the person next to me except he was new too and seemed equally confused! After an initial period of running at various speeds and inclines, I became aware that some people had got off their treadmills and were now using rowing machines. Then I remembered that we had been briefed that we would be alternating between the treadmill and the rower for a period. In this case, 0.15 miles on the treadmill and 150m on the rower. Having done well over 0.15 miles by this point, I moved over for 150m of rowing (attempting to bring the treadmill to a halt first, rather than leap off it), and 150m was quickly over. Back to the treadmill then – really, so soon?
Check Out The Screens…
Noticing the computer screens as I moved between equipment, I vowed to have a proper look once I started running again. Not the simplest of tasks when the screens are located at the sides of the room, some distance across it and you are trying to work out without falling off. Hold on tight! The screen is divided into squares with each person's name and the percentage of their maximum heart rate that they are working at. It took me a while to find myself, given that there appeared to be no logical order. Aha, there I am – green and 84% – okay!
I only noticed the instructor telling us we should be in All-out mode once, but perhaps this was selective hearing on my part. I breathed a sigh of relief when we were told to switch over to weights and I could leave the treadmill behind. At least 80% of the half hour of cardio had been spent on it. As far as running goes, I personally prefer running outside to treadmills, because apart from the fear factor of falling off it, the action of treadmills means you naturally engage predominantly your hip-flexors to power forwards against the conveyor belt. This results in the posterior muscles not being used much, whereas running outside at least allows muscles to work in balance with each other. That said, I'll be the first one take to a gym if it's raining out.
TRX Training – A Superb All-Round Body Workout
Onto the Floor…
The floorwork part of the workout at Orangetheory Seattle was much simpler to follow. A large screen in front of where I was training with the the other newbie shows the three exercises you are currently working on. You'll see a simple video of each exercise and the number of reps you should do each time. The instructor also demonstrated each exercise prior to starting each block and explained the sequence. After a few sets of each, the exercises changed to different ones, which she also demonstrated.
At the end of the class, you can check the screen to see how many calories you've burnt, your average heard rate and number of Splat Points. (This is how long you spent in amber and red zones, NOT how many times you fell off the treadmill.) You can also view your distribution of time, in terms of how long you spent working at your maximum. You'll also get an automatic email at the end of each class with this data.
Bring a towel but no padlock necessary – you'll get a locker which you'll set a 4 digit combo for.
Summary of Orangetheory Belltown Seattle
All in all, it was a fun workout, but I strongly feel you'd need to give it several sessions to get the most out of it. This would of course reduce or eliminate your confusion, but also allow you to compare your workouts over time. In time, you'll see your progression in fitness levels. Great if you like analysing stats, and for those analysing mine, I will say that I had already completed a 3.5 hike that day and was focussing on not falling off the treadmill as my top priority!
There are various views on how you should best use heart-rate monitoring to achieve and maintain your optimum fitness. Like many topics in the fitness industry, theories are hotly debated.
Ultimately if you enjoy being in a class environment and are comfortable on a treadmill/using good technique weight-training, you'll have a workout to remember at Orangetheory Belltown. If you're on a backpacker's budget, this probably won't feature on your to-do list. And if you're looking to lift, this won't do it for you either. But if you want to try something new and like a challenge, you'll certainly get a good workout!
Enjoyed this?
Check out my Five Top Tips For Keeping Fit Around the World and
How to Look Ripped on Your Travel Adventure – For Free!
Need Travel Insurance?
Check out my feature on Travel Insurance for Adventurers!
Orangetheory Fitness Belltown Seattle