LA Fitness Chicago (East Loop)
55 E Randolph St, Chicago, IL 60601
Opening Times: Mon-Thu: 500-2300, Fri: 500-2200, Sat: 800-1900, Sun: 900-1500
Free Pass on website
Location and Entry
Note that the entrance is on E Randolph St as stated. (Google maps is a little misleading at the time of writing). The nearest Metro/CTA station is Washington/Wabash or Lake.
After an easy registration for a free pass at their club in Buffalo (and superb facilities), I was all set for a repeat here and registered and obtained my free pass at LA Fitness Chicago on their website above. Reception said they'd get someone to "activate" it for me. (Curious choice of phrase for "try to sell you a membership" but I can go with the flow!) After checking my ID and establishing that I'm travelling and only in Chicago for a few more days, I was told I couldn't use my free pass and would have to pay.
Whilst many free passes do state that you need to be a resident to use it, I was pretty sure that this one didn't and argued my case. It was only with extreme reluctance that he agreed to let me use the facilities, even after I explained that Buffalo had no concerns about letting me in and that the website had not stated anything about residency. He explained that this club is a "Signature Club" and that they are thinking of changing what the website says. Ultimately this means it's not the easiest one to get into if you're a tourist wanting a free pass. So pick another branch of LA Fitness in Chicago if you can get to one and want an easy life. I recommend LA Fitness South Loop.
Facilities
The gym is based on one floor, with the (very nice spacious and clean) changing rooms downstairs. The facilities are truly excellent, accommodating everyone from beginner to heavy lifter, as well as offering a wide range and number of cardio machines.
This is the largest gym I have visited in Chicago and even though the gym is on one floor, it is not fully open. You might spend a while wandering around working out where everything is, and (if you're like me) getting a little lost in the process! I had it sussed by the end. 😀 Also at the end, I spotted the free towels that are available, oops.
The gym feels very spacious, even though there is a lot of equipment in there and many duplicates. These include FOUR assisted chin-ups machines side by side – that's the most I've seen anywhere! The only downside to all the space is that if you're doing supersets, there are some long walks and rests that you might not want, between using equipment. There were also a lot of people in there working out on the Friday lunchtime I attended, although it wasn't generally a problem to get on equipment, with only short waits for a couple of machines.
The gym could however be described as a little untidy, with a few weights not racked at all and many in the wrong places, making it tricky to find what you wanted quickly. In a gym of that size it only takes a small proportion of lazy members to make things messy, although I didn't see any staff around monitoring the problem either, apart from PTs working with clients. There are however signs up asking people to rerack.
Weights
Fixed weight barbells go up to at least 110lbs and dumbbells to 125lbs. There are several Smith machines, in addition to numerous benches (flat and inclined) with barbell racks as well as squat racks, along with numerous discs up to 45lbs to load them with. There is plenty of floor space too; several different areas with a few good quality mats and medicine balls to accommodate a few people each, as well as a more dedicated Synergy area where you'll find TRXs, cables, smaller weights, stools of different heights and BOSUS to mention a few things, as well as a lot more floor space.
Studio
The studio is large and contains several boxing bags, numerous weights and step boards. See above link to timetable.
Summary
Ultimately LA Fitness do appear to offer the best facilities I have found nationally – so far! And as if all that wasn't enough, additional facilities offered include a standard 25m pool, Spinning studio and basketball court. You'll also find a dedicated seating area with tables to the side of the gym, where you could wait for people or eat/drink. Additionally there is a small refreshment café where you can purchase smoothies and protein shakes. A definite step up from Planet Fitness' "pizza night" on the health front.
All in all, this branch of LA Fitness Chicago is an excellent club apart from being a little problematic (in my case) using the free pass. My advice would be to register for it and check the T & Cs when you do. If it still doesn't mention needing to be a resident, I hope they would honour it… let me know!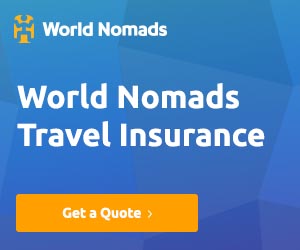 Enjoyed this?
Support Me Please ?
Global Gym Bunny aka Laura has been travelling for three years, writing about gyms across the globe. If you enjoyed this article, support her here by buying her a coffee or giving a small donation to her travel expenses! Thank you.
Please Like me on Facebook and check out my Global Gym Bunny Shop.
Want Some Tips on Keeping Fit Travelling?
Check out my Five Top Tips For Keeping Fit Around the World.
LA Fitness Chicago (East Loop)