Jetts Vietnam HCMC
A36B Cống Quỳnh, Phường Nguyễn Cư Trinh, Quận 1, Hồ Chí Minh 700000
Opening Hours: 24/7 (yes, even if you don't have an access card, security are there, they informed me)
Cost: 1 week free trial or VND 300 000 per day or VND 2m per month (officially), but enquire about how to get it for 599k – 999k in your first month.
Location
Jetts Vietnam is very conveniently located in district 1 of HCMC. I spotted it by chance before I found it online! This tower of a gym is easily visible from anywhere on the roundabout and it's correctly marked on Google maps.
Facilities
If you're not familiar, Jetts is a reputable international chain, and having already used their facilities in Thailand, Australia and New Zealand, I was expecting a high standard of facilities – and I wasn't disappointed! This club is clean, modern, large and fully air-conditioned – so, we're off to a good start!
You might think it looks very small upon entry – it's not at all, it's simply split over six floors. Yep, six. There is a lift, or you can take the stairs for a bonus cardio boost.
Each floor has one toilet and shower combined, also clean and in good condition.
There's a water refill station on the first floor (note that floors are numbered UK style, with G for ground), and possibly elsewhere too.
Take your own towel and a padlock if you wish to use a locker.
As I'm currently training in corona-season, there was hand-sanitizer upon entry and a cleaner cleaning. However, I've always found Jetts clubs to be clean so the latter at least is likely to be normal practice.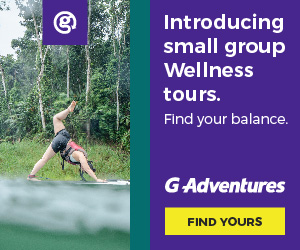 The Floors
Here's a rough breakdown as to what you'll find on each floor, before I go into detail about what type of workout facilities you'll encounter, in the usual layout I use.
Ground: Some cardio machines and a small(ish) floor area
1: Most of the cardio machines, lockers, water fountain
2: Dumbbells and some weight-training equipment
3: Barbells and more weight-training equipment
4: Functional training studio with a full rig and a lot of floor space.
5: Studio for classes.
Weights
The weight-training equipment is mostly split between floors two and three, with an additional dumbbell rack on floor 4 (up to 25kg).
You'll find dumbbells up to 40kg and two racks of barbells from 10-30kg in 5kg increments – there's a rack each of straight and curled.
For your upper body you'll find three bench presses, ie one each of flat, inclined and curled. There's also a wide set of cable crossovers with pull up bars and three cables on each end for pulley work. They've provided a dead lift platform here too! The second floor has further pull up bars with a set of narrow cable crossovers.
You'll see a fair number of pin-operated resistance machines here, such a leg extrension, curl, assisted pull-ups, leg press, hip adduction and abduction and a glute machine.
The third floor contains the plate-loadable resistance machines, such as a decline press, vertical bench press, seated row, squat lunge, pulldown, shoulder press and leg press. So if you want to lift heavy, check these out!
You'll also find a hip extension bench on the second floor.
Affordable and Reliable Transportation Around Asia 
Cardio
Jetts has a very good range of cardio equipment – yes, even rowing machines which are not standard in Asia. It's all very modern and well-looked after.
On the ground floor, you'll find four treadmills, three upright bikes and three crosstrainers. Head up one floor and the first floor contains nine treadmills and five upright bikes.
If you want to row, you'll need to venture further up to the fourth floor, where you'll find two of them!
Functional Training
Whilst Jetts Vietnam has a small astro area on the ground floor with a mat and a couple of gym toys, the real fun is up on the fourth floor. The whole area is dedicated to floor work, with the exception of two rowing machines.
As well as a large number of gym toys, you'll find a big rig with monkey bars, if you're so inclined!
Gym toys include foam rollers, Swiss balls, four BOSUs, resistance loops, plyoboxes, a TRX, stepboards and an inclined abs bench.
In terms of weighted equipment, you'll findpowerballs, a range of medicine balls, kettlebells up to 32kg and a rack of dumbbells up to 25kg.
You'll also find some very good quality mats hanging up neatly on their rack.
Studio and Classes
Jetts Saigon offers 41 classes a week currently, with a good mix of Les Mills and other classes. These include Body Pump, Combat and Jam, Sh'Bam and Legs Bums 'n Tums.
You'll also find a wide range of yoga classes, entitled Gentle Yoga, Power Yoga, Vinyasa, Hatha Yoga and Yoga Stretch.
The small-medium sized studio is on the top floor and is very modern and attractive. As you can imagine, it contains stepboards, mats and Les Mills weights to cater for the classes.
Competitive Prices on Quality Travel Insurance Here 
The studio classes I did here included Body Pump, Morning Yoga, and Bums and Tums. The first two classes are probably self-explanatory and the Bums and Tums class involved a fun 10 minute warm up on the step board, followed by leg exercises (squats and floorwork) and core.
I also did a J Series class, which take place on the 4th floor in the functional training room. J Series is circuit style class, with 40 seconds to a minute on each station. We did a mixture of cardio, weights and bodyweight exercises for each.
The classes were all held in both Vietnamese and English (thank you Jetts team!) to accommodate everyone.
If you're a yoga fan, bear in mind that it is normal for Vietnam to conduct yoga classes with the AC off. Yes, even on the 6th floor of a building in tropical heat. The first time I went, I was slipping on my mat as I sweat so much, which was a little off-putting. Subsequently, I attended the 6:30am class, which was quiet. At my request, the kind instructor (who speaks good English) left on an AC vent for me for the first half of the class.
Summary of Jetts Vietnam
Jetts Saigon is part of an excellent chain, well worth a visit. It's not as posh as clubs like California Fitness and Elite Fitness in terms of decor, but for most people, it's got everything you'd want – modern high-quality equipment in a well-airconditioned environment. This large facility certainly ticks all the boxes for me.
Want an Overview of Gyms in Saigon?
I've been to several different gyms here and I've summarised, compared and recommended my favourites for each budget level. Check out Gyms in Saigon.
Enjoyed this?
Support Me Please ?
Global Gym Bunny aka Laura has been travelling for three years, writing about gyms across the globe. If you enjoyed this article, support her here by buying her a coffee or giving a small donation to her travel expenses! Thank you.
Please Like me on Facebook and check out my Global Gym Bunny Shop.
Want Some Tips on Keeping Fit Travelling?
Check out my Five Top Tips For Keeping Fit Around the World.