Fit Center Escazú
Avenida 30 (between Calle 138 and 140), Escazú, San José.
Opening times: Mon – Fri: 5:30 – 21:00, Sat: 8:00 – 14:00
Cost: Normal cost is C3000 per day or C22 000 per month. If you are staying at Fauna Luxury Hostel as I was, it's only C1500 per visit for the gym or C2000 per class. I paid C10 000 for three weeks which is a well discounted rate, due to volunteering at the hostel.
Location and Entry
Note, the location is wrong on Google Maps at the time of writing, it is one street below (south of) where they put it, and located almost opposite Fauna Hostel.
This gym is medium-sized and well-located very close to the central park (Parque Central de Escazú).
Facilities
The inside of the building has a rather dull interior, not helped by its rather dated machinery – but don't let this put you off! The gym gains its atmosphere from a good number of attendees, pumping music and all staff were very friendly and welcoming. In time I felt very at home here in this down-to-earth, non-pretentious gym that simply does what it should.
Much of the equipment is a little on the ageing side, with fixed resistance machines not necessarily being particularly comfortable to use. But what the equipment lacks in quality, the gym makes up for in range of equipment, floor space and good classes.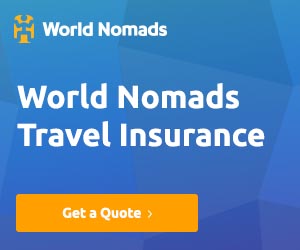 Weights
You'll find an excellent range of slightly tatty looking dumbbells at Fit Center, Escazú. Some weights are given in pounds, others in kilos, with many heaver ones not labelled at all – hence I'm not sure what the maximum weight is. But they did seem to be complete sets. There are plenty of adjustable barbells and discs, as well as a dedicated leg area with a couple of squat racks.
Functional Equipment
Functional training equipment includes kettlebells, Swiss balls, numerous mats (yoga mats and thicker ones for general use), stepboards, super-lightweight dumbbells and a roller.
You'll find a semi-private floorspace downstairs (well, unless they are in the middle of a Spinning class!) where you can burpee away in relative peace away from the main gym area.
Cardio
The cardio equipment was similarly a little dated, fitting with the rest of the gym, but consisted of treadmills, crosstrainers and bikes.
Classes
The studio is below average size, but the classes I did were attended by 10 – 20 people (with 20 probably being the maximum that the studio could comfortably accommodate).  The timetable offers a range of Spinning, dance/aerobic, combat and yoga classes, with a dedicated Spinning area downstairs. It has approximately eight bikes, with a few more on standby in the corner.
Treat Yourself to a Fun Day Out with Viator!

Classes I Attended
Baile (Tuesdays with Diego). My personal favourite. This was ultimately a dance aerobics class with a great combination of both dance and aerobics. Although it was not hugely aerobically challenging, there were moments when he'd burst into squat jumps or similarly intense moves. The choreography was suitable for most levels, though you'll have to think at times. All in all it was a good fun class.
Fit Combat (Wednesday evenings with Jesus). Ultimately quite similar to a Body Combat class, with an excellent atmosphere and music. The teacher was very good – motivational and gave technique instruction, instead of just focussing on doing the moves in time to the music. I was a little alarmed when he told me at the beginning that it was a technical martial arts class (having little to no experience in them!). Should I leave quietly now?! My Spanish wasn't up to learning how to throw people on the floor safely! I needn't have feared; there is no contact with anyone else in the class at any stage. Like Body Combat, you are ultimately repeating and building on punching and kicking combos.
Fit Dance (Thursday evenings with Geraldo). Fit? Yes, it would certainly help. Dance? I'm not convinced. There was nothing more complicated than a grapevine, so it was much less choreographically challenging than Baile but certainly aerobically challenging. It was mainly a mixture of jumping squats, jumps and a few lunges with some light choreography here and there. A great workout for toning up thighs and burning a few calories! The class was very busy both times I did it (20 people) and had a great atmosphere with disco lights in a dimmed studio.
Summary
All in all, Fit Center Escazú is a great no-frills gym. Exceptional value for money if you stay at Fauna hostel and in any case, the best gym local to the central park area that I could find. Recommended.
What really impressed me is that staff are constantly assisting members in the gym with various exercises and correcting technique. Whether these were scheduled PT sessions or whether the staff were just generally very involved with helping clients, I'm not sure, but it was great to see as it can sadly be more common to see gym staff sitting behind desks, not out on the gym floor – good work, guys!
Want to treat yourself to a top notch gym in Escazú?
Check out the nearby World Gym, Escazú!
Enjoyed this?
Check out my Five Top Tips For Keeping Fit Around the World and
How to Look Ripped on Your Travel Adventure – For Free!
Need Travel Insurance?
Check out my feature on Travel Insurance for Adventurers!
Fit Center Escazú, San José