DW Fitness First Carlisle
Currock Rd, Carlisle CA2 4AX
Opening Hours: Mon – Thu: 6:00 – 22:00, Fri: 6:00 – 21:00, Sat and Sun: 8:00 – 20:00
Cost: Get a 3 day free pass here! Select "Carlisle" from the menu when you select a gym.
Location and Entry
DW Fitness First is located around 500m south of Carlisle train station with its own car park. If you've registered for the free pass online, you'll have a barcode to show reception or give them your details.
Facilities
In a word – awesome!
The gym is split over two floors, with most facilities being located on the ground floor. These include the cardio equipment, resistance machines, a superb functional training area and a Spinning Studio.
Upstairs you'll find numerous Swiss balls on the landing area and separately, the free weights room. The whole facility was a comfortable temperature and well air-conditioned. All equipment was modern and in excellent condition, as you'd expect of any Fitness First club.
Bonus facilities – a steam room, pool and jacuzzis to name a few.
Fitness First Carlisle was pretty busy when I attended at around 16:00 – 17:00 on a week day evening. I had a quieter workout at 9:30am the next day, although the functional training area was busy on both occasions – I can well imagine anyone into it would choose the gym for this purpose.
Weights
The weights section of the gym is split over two floors; you'll find resistance machines and several sets of pull-ups bars, assisted pull-ups and the lat pull-down in the main gym on the ground floor.
For free weights go upstairs and you'll find a room full of free weight dumbbells up to 50kg and barbells from 25-45kg in 5kg increments. There are also a few adjustable barbells, 2 Smith machines, 2 squat racks, pull up bars, cable crossovers, various bench press stations at different angles and leg press stations.
Cardio
The large cardio area contains a good variety and number of modern equipment, namely treadmills, ellipticals, stair-climbers, bikes and my favourite – rowing machines! After many months in Asia where rowing machines are hit and miss, it's good to see several top of the range ones.
Studio and Classes
The modern studio at Fitness First Carlisle hosts around 70 classes a week, bookable in advance one week prior. Classes include Bootcamp, Spin, Yoga, Pilates, Step, HIIT, Boxercise, Stretch, Core, Circuits and Body Pump.
See here for the class timetable.
There are also Aqua classes in the swimming pool.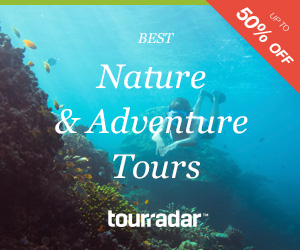 Functional Training
In summary – you've struck gold! DW Fitness First has one of the best and biggest functional training areas I have seen in a long time. This very spacious area is full of an amazing range of gym toys – and it's not even Christmas. You'll find everything from medicine balls to BOSUs, soft plyoboxes to steel bags, grip bags to kettlebells (up to 24kg), steelbells and sandbells.
It doesn't end there; there are TRX's, ViPRs, battleropes, stepboards, further barbells (in addition to those in the freeweight section upstairs), boxing bags and gloves and a full range of lightweight dumbbells.
There's also a bright red numbered floor area from 1 to 12 with evenly spaced markings. Ideal for classes as these area can be used as stations for each individual to work by.
For full details of the functional training area, see here.
Summary of DW Fitness First Carlisle
Great gym, super-friendly staff and the steam room is pretty good too! DW Fitness First Carlisle has everything you'd expect from a a top chain – modern equipment, clean attractive facilities, all at a good temperature.
Take your own towel, but lockers have their own keys to use with a card you'll be given at reception.
Enjoyed this?
Check out my Five Top Tips For Keeping Fit Around the World and
How to Look Ripped on Your Travel Adventure – For Free!
Need Travel Insurance?
Check out my feature on Travel Insurance for Adventurers!
DW Fitness First Carlisle