XSport Fitness Chicago – South State St
819 S State St, Chicago, IL 60605
Opening times: 24/7 for members, staffed hours: 800-2100
Cost: $20 per day or $45 for a week.
Free seven day trial available, technically for residents only.
Click the tab on the top right if you want to have a go.
Location and Entry
I was fortunate to walk past Xsport Fitness Chicago when a new employee handed me a flyer with a free seven day trial! I told him I was keen and arranged to come in at 11am the next day. He agreed I could work out at the same time, but they'd need to discuss membership options with me first.
After clarifying that I didn't need to join to use the trial, I turned up. He wasn't there but another helpful staff member talked me through the options and my fitness goals for twenty minutes or so. Naturally, during the course of this conversation, she established I wouldn't be staying here very long. Turned out the first staff member was new, but as he'd told me I could work out the same day, she kindly said they would honour that and give me the trial. Normally this is only something they offer residents, and this is stated in the small print too. I was lucky.
Facilities
Xsport Fitness Chicago is a typical high-standard, large US gym – I've yet to find any small or shabby ones! The gym equipment is all on one floor, along with two studios and a sizeable floor area. This contains mats, boxes, BOSUs and Synergy equipment next to it. There is a huge range and number of cardio machines, including bikes, treadmills, cross-trainers, ellipticals, step climbers and regular stepper machines.
Weights
There is also a huge range of free weights, bars, Smith Machines and dumbbells up to 150lbs, as well as fixed weight barbells up to 110lbs at this execllent Chicago gym. Like LA Fitness clubs, you'll find ample adjustable bars, racks and benches along with a few Smith machines. And similarly, due to the size of the club, you'll probably find the free-weights area a little untidy as not everyone re-racks their weights at all, let alone in the right place. But it's pretty good and I've seen a lot worse!
Summary of Xsport Fitness
Xsport Fitness Chicago is a busy club; even on weekdays during the late mornings and the lunchtimes when I attended, but a little quieter on Saturday afternoon. It's probably not quite as spacious (in terms of space between equipment) as the LA Fitness branches, but there's little in it and the clubs are comparable. The layout is pretty open and easy to navigate (more so than LA Fitness East Loop, but not quite as good as LA Fitness South Loop). It is perhaps just a little smaller than the LA Fitness chains, but realistically there is little to separate them.
Ultimately Xsport Fitness is an excellent club with little to separate it from LA Fitness, but in terms of using the free pass, I wish you luck. Certainly worth a try if you're around for more than a couple of days as the LA Fitness passes are only valid for a day at each club, but I feel it was simply good luck and initial misinformation that allowed me to get my 7 day trial!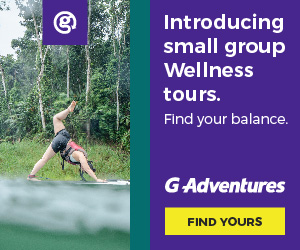 Enjoyed this?
Support Me Please ?
Global Gym Bunny aka Laura has been travelling for three years, writing about gyms across the globe. If you enjoyed this article, support her here by buying her a coffee or giving a small donation to her travel expenses! Thank you.
Please Like me on Facebook and check out my Global Gym Bunny Shop.
Want Some Tips on Keeping Fit Travelling?
Check out my Five Top Tips For Keeping Fit Around the World.
Xsport Fitness Chicago – South State St