Vampfit Bunbury, WA
9 Eliot St, Bunbury CBD, WA 6230
Opening Hours: 24 hours for members, or Mon – Fri: 9:00 – 20:00, Sat: 9:00 – 14:00
Cost: Gym only: $20 for a day pass, or $5 on a Friday!
Longterm memberships from $12.95 per week, With classes: $60 per week.
Note, there is no joining fee.
Location
Vampfit Bunbury is located a couple of hundred metres north of the centre of Bunbury. It's easily visible from the street and has a carpark next to it – free for 2 hours.
Facilities
I was greeted personally by the friendly owner and manager Joe, who started the club himself seven years ago. His passion for his gym was immediately clear and reflected in the superb facilities here. Vampfit Bunbury not only has excellent modern equipment and decor, but it's extremely clean and well looked after, from the sparkling gym floors to the toilets, and the tidily racked weights to the shelving.
This open-plan gym has its cardio section set up on a stage-like floor at the back of the gym, with weights making up the rest of the huge main room. You'll find plate-loadable machines towards the back, whereas the extensive free weights area makes up the whole of the front of the gym.
There are a few smaller rooms off to the sides where you'll find some functional training equipment and more private floorspace. Meanwhile, upstairs hosts a smaller (but still sizeable) room with a generous number of pin-operated resistance machines.
You'll find cubbyholes for your belongings – take your own towel.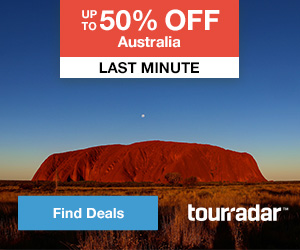 Weights
Down one side of the gym lies one of the longest racks of dumbbells I've seen in the world! Quite miraculously, every single weight which wasn't in use was in its correct place on the clearly labelled rack, in ascending order. A good thing too – with this many weights, you wouldn't want to be hunting around the floor trying to find a matching pair. Heavy lifters will be happy here – the vast range goes from 2.5 to 100kg – WAY heavier than most mainstream gyms! They also increase in 2.5kg increments, making upping your weights ever simpler too – freeweight heaven.
If you're a fan of unusual attachments to the cable machines here, you'll feel at home! There are all manner of odd-shaped attachments for general use, neatly stored on the wall.
You'll also find several racks of barbells at the end of the room; these range from 10kg to a generous 70kg, with a full set of both straight and curled. It doesn't stop here – there are several adjustable barbells of different shapes and sizes for you to make your own.
I counted at least four bench press stations and a couple of inclined leg presses in this area too.
What also struck me about this gym was the number of plate-loadable resistance machines here, which far surpassed most other gyms I have visited in any country.
Upstairs…
If you want a more extensive range of lightweight dumbbells, head upstairs; there's a rack from 3 – 15kg here, along with all the pin-operated resistance machines. There's a good number and variety here, and like the the rest of the club, they are all modern and in excellent condition.
In the same room, you'll see a pull up bar station with narrow cables. And my favourite: assisted pull ups.
Great Prices on Booking.com, Agoda, Expedia, Hotels.com and more!
Cardio
You won't be surprised by now if I tell you that the cardio equipment here is also top of the range and in pristine condition. You'll find around eight treadmills, six ellipticals (two varieties), a stair climber and a couple of recumbent bikes. You'll find these on the main 'stage' area at the back of the gym.
In the smaller rooms at the side of the gym, you'll also find four rowing machines, a curved treadmill, a couple of air-bikes and a Spin bike.
Functional Training
Vampfit Bunbury has a range of gym toys throughout it, and vast quantities of space in which to use it. There are dedicated floor space areas away from the main gym in the side rooms, if you want to burpee away in peace. Alternatively, if you wanted to lunge your way down the length of the main gym area, there's ample space for that too.
One of the side-rooms contains a huge number of kettlebells up to 40kg in weight, all meticulously labelled and in their rightful place on the rack – gym bliss! Similarly you'll see medicine balls up to 60kg, some hoops, wrist bars for press ups and some mats (both for kneeling and regular size).
Other equipment in the side rooms consists of TRXs, large plyo boxes (50 x 60 x 75cm), power balls, skipping ropes and further barbells. You'll also find a good number of Swiss balls here.  There are additional bars of varying heights for pull ups, or whatever else you'd like to do on them.
Go upstairs and you'll see a few other gym toys with the resistance equipment; these include a couple of light medicine balls, a BOSU, abs roller and a a foam roller.
Classes
Classes are held three times a day Monday to Friday at 6:00, 9:30 and 17:30. An additional class takes place on Saturdays at 8:00.
Summary
Vampfit Bunbury is a gym to remember for all the right reasons. I observed the friendly owner Joe making people feel super-welcome here, myself included – something which is sometimes lacking in larger, less personal clubs.
In terms of facilities, the number of duplicates of popular machines, amount of free weights and disc-loadable machines especially far exceeds the mainstream gyms. Vampfit Bunbury is extremely spacious too, and I can't imagine this place ever feeling cluttered or claustrophobic, even during peak periods.
As for the general cleanliness and condition of equipment, this place did it all. The attention to detail was striking all over. This place really ticked all the boxes for me – I highly recommend it!
Enjoyed this?
Check out my Five Top Tips For Keeping Fit Around the World and
How to Look Ripped on Your Travel Adventure – For Free!
Need Travel Insurance?
Check out my feature on Travel Insurance for Adventurers!