Snap Fitness Carlisle
Unit 8A, English Gate Plaza, Botchergate, Carlisle CA1 1RP
Opening Hours: 24/7 for members.
Otherwise staffed hours are: Mon – Thu: 8:30-19:00, Fri: 8:30-13:00, Sat: 9:00-12:00
Cost: 1 free pass by making contact with them, £6 thereafter.
Alternatively, take advantage of their great monthly rate of £19.99!
Location
Snap Fitness Carlisle is very conveniently located if you're in central Carlisle. It's a short walk from the train station and you'll find it between the cinema and Portland Square, a block away from each. The entrance is just off the street in the carpark, which initially I had trouble locating. However, my ability to read a map has always left something to be desired. On Portland Place you'll see a big building with red font; it's not that, but if you walk into the carpark there and head around the back, you will find Snap Fitness clearly labelled. Walk through the first door where the opening times are stated and head on up!
Facilities
I've found Snap Fitness' facilities to be excellent at several clubs I've used in other countries; this British one was no exception. Modern machinery and stylish decor are standard and this Carlisle gym is laid out in logical sections. The club is medium-large, has 2 studios, including one for "Fitness on Demand" classes and one for group personal training sessions which are included in the membership.
Changing rooms and showers are in individual unisex cubicles, so very private. Lockers will fit a medium-large rucksack – mine is the maximum size for airline hand-luggage and it fit!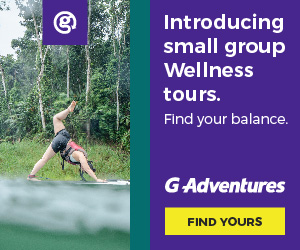 Weights
Dumbbell freeweights go up to 50kg and barbells go from 12.5kg to 37.5kg. It's been a while since I've seen a gym with barbells that go up in small 2.5kg increments – excellent for those wanting to increase their weights but keeping the risk of injury in doing so to a minimum. Great to see a few gyms still do this! The barbells alternate between curled and straight.
You'll find various bench press stations and 2 squat racks as part of larger stations with pull-up bars. You'll see a cable crossover, several pull up bar stations around the gym, assisted pull-ups and a lat pulldown amongst other equipment.
There's a reasonable variety of resistance machines too, for both upper and lower body, along with a hip extension bench and an inclined abs bench.
Functional Training
You'll find a generous amount of space dedicated to this up to date section of this Carlisle gym. This includes a large rig with TRX's, BOSUs, a boxing bag and some pads. I found kettlebells up to 24kg, medicine balls up to 10kg, abs rollers, foam rollers and some plyoboxes.
Additionally you'll see a full range of lightweight dumbbells in this section. I found ample floorspace here too, along with a good number of high quality mats.
Elsewhere in Snap Carlisle, you'll see a whole rack of Swiss balls too. Get stuck into that floorwork!

Cardio
Snap Fitness Carlisle has an excellent range of cardio equipment, all facing towards the window so you can enjoy signs of life outside the gym. There are around 10 treadmills, 4 crosstrainers, 2 lateral trainers, 3 rowing machines, and 6 bikes. These consist of 2 each of recumbent, upright and Spin bikes. You'll also see a stairclimber, although if the weather's good I'd recommend climbing some nearby mountains as you're in the Lake District!
Classes
For an up to date class timetable see their website. Currently they offer nearly 40 classes per week, including Circuits, Weight Training, Yoga, Abs, Nsouli Barbell classes and semi-private personal training, included in the membership. There are also HIIT circuit classes and various Fitness on Demand classes you can follow on screen. It makes a refreshing change to find a large chain gym that doesn't subscribe to the usual Les Mills classes, but instead offers something more original.
There are 2 studios here – one for the Fitness on Demand classes and one for the semi-private personal training. This can also be used generally as extra floorspace.
Summary of Snap Carlisle
Friendly staff and modern, tidy facilities make Snap Fitness Carlisle an ideal choice. It's also bang in the centre of Carlisle. When I attended around lunchtime on a weekday, the club was very quiet and therefore easy to get on equipment. I was impressed by the low monthly rate and would happily join this gym if I lived here. Don't forget to take your own padlock for the lockers!
Enjoyed this?
Check out my Five Top Tips For Keeping Fit Around the World and
How to Look Ripped on Your Travel Adventure – For Free!
Need Travel Insurance?
Check out my feature on Travel Insurance for Adventurers!