NT Fitness Nha Trang 2018
This post has been updated, please see NT Fitness Nha Trang 2020
6 Ngô Thời Nhiệm, Tân Lập, Nha Trang
Opening times: 600 – 2100, daily.
Cost: 100k dong for 1 day, 150k for 2 days, 200k for 3 days (must be consecutive).
Location and Entry
NT Fitness Nha Trang is located centrally, about 500m walk west of Nha Trang's nightmarket.
I entered to be greeted by friendly and chatty staff who cheerfully showed me around the club and went through the very reasonable price options. I opted for 3 days for 200k dong – these need to be taken consecutively.
Facilities
NT Fitness Nha Trang is split over several floors, with the ground floor making an excellent functional training area. Here you'll find a number of light weights, a trampet, Swiss balls, medicine balls, benches and floor space.
There were separate floors for cardio and weights (both resistance machines and a range of free weights, benches, racks etc) and a studio further up, predominantly offering yoga and Zumba classes.
There were a couple of toilets and showers downstairs including lockers, all of which were very clean. I received a free towel upon entry – except on one occasion when they said they'd run out! Take your own just in case.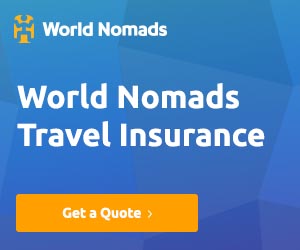 Enjoyed this?
Check out my Five Top Tips For Keeping Fit Around the World and
How to Look Ripped on Your Travel Adventure – For Free!
Need Travel Insurance?
Check out my feature on Travel Insurance for Adventurers!