Krabi Super Fitness
Address: Maharaj Rd, Pak Nam, Mueang Krabi District, Krabi 81000
Opening Hours: Mon – Sat: 8:00 – 22:00, Sun: 16:00 – 22:00
Cost: 100 baht per day or 1200 per month
This slideshow requires JavaScript.
Location
Krabi Super Fitness is located in the centre, close to Maharaj Bakery, about 700m north of the main night market in Krabi town. It's easy to spot and correctly marked on Google. I arrived on two different occasions and no staff were present either time. The first time I went, someone in the gym offered to take my money(!), and the second time no-one paid any attention to me. (I left promptly anyway)
Facilities
Well, it's all pretty basic here. The gym is small-medium in size, equipment looks pre-millennial and I wasn't exactly bowled over with excitement upon arrival. I wasn't expecting anything fancy for 100 baht, but having already been to Fitness Plus for the same price, I was imagining something similar here, hence I was somewhat disappointed.
You'll find a fair range of free weights and old resistance equipment, some old cardio machines and a few fans to assist the temperature. Definitely no aircon here and just a few gyms toys.
On the bright side, you'll get a free towel upon arrival!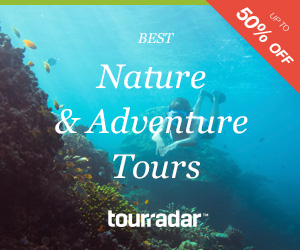 Weights
I found a rack full of dumbbell free weights here, but as they were composed of smaller discs, I'm not sure what they went up to – I'd imagine at least 30kg. I also found a full rack of lightweight dumbbells from 1-10kg and a couple of adjustable barbells.
Upper body equipment includes a flat bench press rack, chest press, preacher curl, wide cable crossovers with pull up bars, a lat pull down and pec deck. For your lower body you'll see a Smith machine, leg extension, leg curl, leg press.
If you're looking to tone up your abs, they've a got a couple of inclined abs benches, and a seated abdo crunch machine.
Note that all resistance equipment looked several decades older than in any of the other three gyms I used in Krabi!
Cardio
The cardio equipment looked a similar age to the resistance equipment, and not a brand I recognised. I found four treadmills, three crosstrainers, two recumbent bikes and four uprights. They did at least overlook the street outside for maximum chance of fresh cool air!
Functional Equipment
I found one Swiss ball, an abs roller, a couple of resistance tubes, two light-weight kettlebells and a few mats.
Affordable and Reliable Travel Around Asia 
Summary of Krabi Super Fitness
If you've got 100 baht to spend on a workout here, I strongly recommend you venture to Fitness Plus, around 900m south of here. I am surprised these two clubs charge the same price and can see no reason why anyone would want to train here in favour of Fitness Plus.
Want an Overview of Gyms in Krabi?
I went to four different gyms in Krabi town and I've summarised, compared and recommended my favourites for each budget level. Check out Gyms in Krabi.
Enjoyed this?
Check out my Global Gym Bunny Shop and
Five Top Tips For Keeping Fit Around the World
How to Look Ripped on Your Travel Adventure – For Free!
Need Travel Insurance?
Check out my feature on Travel Insurance for Adventurers!