Keswick Leisure Pool Gym, Cumbria
Station Road, Keswick, Cumbria, CA12 4NE
Opening hours: Mon – Fri: 700-2100, Sat and Sun: 900-1800
Cost: £10, or get a Free Pass online. For further membership options, click here.
Location
And here we are in the Lake District. As ever, it's grey and looking on the verge of rain, so, I'm hitting the gym and saving the mountains for another day! Keswick Leisure Pool Gym is located a short walk from the centre of Keswick, and as the name suggests, is part of a leisure pool, with the leisure pool and waterslide being the main attraction. I printed off the free pass as requested, although printing may not be necessary; the girl on reception was expecting me as a result of registering online. You'll need to pay and display in the carpark, but take your ticket to reception and they'll refund you – you'll get 2 hours for your £2.
Facilities
I last visited the gym at Keswick Leisure Pool in October 2018, when I criticised the facilities for being less than modern and not especially clean. Since then, I'm pleased to say the gym here has undergone a significant revamp and is looking a whole lot better for it!
The tatty old floor has gone and a great quality new one has been put in. A lot of the weights equipment now looks brand new too. In fact the whole place now looks very modern, and apart from being fairly small, could be any top of the range club.
The overall size and range of equipment is pretty much the same as before.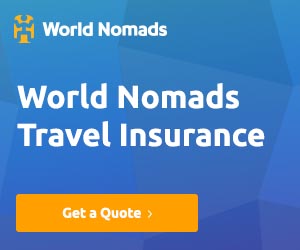 Weights
Keswick Leisure Pool gym has dumbbell weights up to 40kg and just one adjustable barbell. This is in addition to the Smith machine and its bar. You'll also find a leg extension, leg curl and leg press for lower body work. For upper body, you'll find pull up bars, a lat pulldown, chest press and shoulder press.
Functional Training
The gym has a good range of equipment for its size, including corebags ranging from 5 – 25kg, a BOSU, 5 kettlebells up to 16kg, , medicine balls from 2-10kg, a plyobox, foam rollers, resistance bands and tubes. There are however only 2 mats which can be a challenge to get on at times. But you'll find some floor space in front of them which could potentially be used if you're not planning a lie-down.
Cardio
The modern cardio equipment consists of 4 treadmills, 3 rowing machines (one of which is new), 2 crosstrainers and 1 watt bike. Several machines have been replaced in the revamp.
The only things I couldn't see which were here last time were an assisted pull ups machine, squat rack and some boxing gloves and pads. However, the new refurb more than makes up for this. I used the adjustable barbell for squats, and made do without assisted pull up bars; the fixed bars and lat pulldown were decent alternatives for me.
Book Top-Selling Tours with Get Your Guide – Beat The Rush! 
Summary of Keswick Leisure Pool Gym
Great little gym. The investments they've made into the refurb certainly give the place a whole new feel. Instead of being a small run-down facility, it now looks inviting and has equipment competitive with the any decent gym. Yes, it's a little small considering this is the main gym in Keswick, but avoid peak periods for the best chance of getting on the equipment you want.
I felt £10 was a bit steep for such a small gym. However, if I've understood the website correctly, it looks like Gym and Swim memberships start from under £20 per month, plus a couple of initial fees. Certainly worth looking into if you're there long; otherwise try using the free pass a couple of times!
Enjoyed this?
Check out my Five Top Tips For Keeping Fit Around the World and
How to Look Ripped on Your Travel Adventure – For Free!
Need Travel Insurance?
Check out my feature on Travel Insurance for Adventurers!
Keswick Leisure Pool Gym, Cumbria